Winter Worries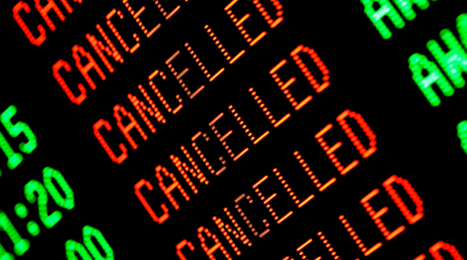 Traveling in the winter can be a little bit of a gamble when inclement weather decides to rear its ugly head at any time, day or night. Your flight may suddenly change or even be canceled. What once was a meticulously thought out vacation soon becomes a jumbled cluster of uncertainties. 
That's why it's my job, as your devoted travel agent, to always be available to you so I can help you in times of need. Some people work 9am-5pm jobs five days a week. Me, on the other hand, I work around the clock to ensure my clients receive the most amazing travel experience, no matter the time of year. 
For instance, Kayla and Drew recently asked me to plan their romantic getaway to Punta Cana. On the way back home, their flight was cancelled, due to the impeding blizzard, from New York back to Portland, Maine. So at my suggestion, they contacted the insurance company who then helped this lovely couple get a car at 3:00 a.m. when all cars and hotels were completely sold out. They were thrilled to have found a safe way home and even though they hit a bump on the road (pun intended) during their traveling experience, they still had a wonderful time vacationing and were thankful for our support and guidance throughout the trip. (See below for Kayla and Drew's feedback.)
Your happiness is our number one priority. 
"We finally made it home last night after 18 hours of driving in crappy weather! Took us a lot longer than intended but gosh it was excellent to be home!!
I got a claim number and paperwork through email earlier this morning to file our car claims! I will look through it and let you know if we have issues! They actually just called me to make sure that everything was good and that we got home safe, very great customer service!!
Thank you for taking the time to contact JetBlue for us! That is a great help! I am so thankful that we were through you to book our vacation, it made it so much less stressful & I am happy that we decided to add insurance as well really came in handy to have and them to assist us in our delayed travels!!  The couple we traveled with had many issues and their experience was not as enjoyable.
Thank you again for all your help!
Kayla & Drew"