Veteran Travel Pros Join Forces to Plan Memorable Destination Bar/Bat Mitzvahs in Prague
IBMT Tours & Bar Mitzvah Vacations Bring 50 Years of Travel Planning Experience
BOSTON, MA & MIAMI, FL (Issued Spring 2015) -When you combine the experience and personal attention of one of the country's leading travel industry professionals with a top international tour group organizer, you know it will be a winning combination.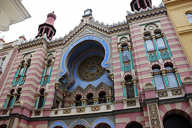 Ellen Paderson, founder of Bar Mitzvah Vacations (http://barmitzvahvacations.com/ ), a division of her Smiles and Miles Travel (www.smilesandmilestravel.com) , and Ornan Sharaby, CEO and President at IBMT Tours (www.IBMTtours.com) – who have more than 50 years of combined travel industry experience — are joining forces to plan exciting, educational and exhilarating bar and bat mitzvah Jewish heritage tours to Prague, capital of the Czech Republic.
"We all know what an important experience the Bar/Bat Mitzvah is in a child's life," says Sharaby. "But it's also a tremendous challenge for parents. Choosing a venue, food, entertainment, décor, the guest list, invitations, seating arrangements. A lot of hassle, tremendous cost – and it's over in five hours or so. A destination celebration offers a unique, more memorable alternative. We do the planning, create the itinerary, and ensure everything is going smoothly while you enjoy your family and friends, stress-free."
Paderson, an award-winning travel professional who earned the prestigious Lifestyle Specialist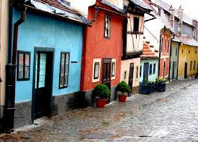 designation from The Travel Institute, was an originator of the 'destination bar/bat mitzvah' concept many years ago. One reason for its growing popularity is the trend among Jewish and interfaith families wishing to celebrate in a new way with a more intimate family experience. "Many have already been to Israel, so Prague's rich Jewish history dating back some 700 years can be extremely meaningful, spiritual and educational," she says.
Paderson and Sharaby list several reasons they expect the Prague heritage idea to catch on:
Many who choose to have a destination Bar/Bat Mitzvah do so because family and friends do not live close by and would have to travel anyway.
People who choose this option generally want a smaller, intimate gathering and are not so concerned with who can come to the destination with them.
Families have discussed this option with their families so they can gauge interest and know which family and friends will attend.
How many opportunities will you have to experience so much history as a family?
Prague and the Czech Republic are beautiful and overflowing with European and Jewish history.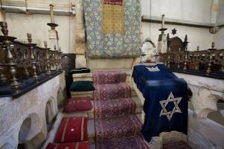 For families with an Eastern European heritage, or just interested in history and Old-World culture, this Destination Bar/Bat Mitzvah option will be perfect. "The entire party can enjoy the simcha together.Imagine the ceremonyin the beautiful Jerusalem Synagogue in Prague, complemented by visits to historic sites, and activities tailored to the interests, ages and preferences of your family," Sharaby says.
Prague's Jewish community traces itself to the 13th century. Very few Czech Jews survived the Holocaust; a quarter million died at the hands of the Nazis and 60 synagogues were destroyed. Today, about 4,000 Jews reside in the Czech Republic. Few European cities offer a better preserved Jewish Ghetto than Prague: Six synagogues, a Jewish Town Hall, incredible cemetery and the unique Josefov section in Prague, the "Golden City." Guides will uncover the unsettled history of Prague's Jews, their architecture, traditions, customs and stories, which rank among some of the most tragic of the 20thcentury.
"Each of us brings our trip planning experience, travel expertise and local contacts to help make it a wonderful time," says Sharaby. Paderson has also arranged bar and bat mitzvahs in the Jewish section of Calabria, Italy, and on several Caribbean islands where Jews built synagogues over 500 years ago.
For more info: visit www.barmitzvahvacations.com or www.IBMTtours.com.
By Stanley Hurwitz-stanhurwitz@gmail.com / 508-269-0570