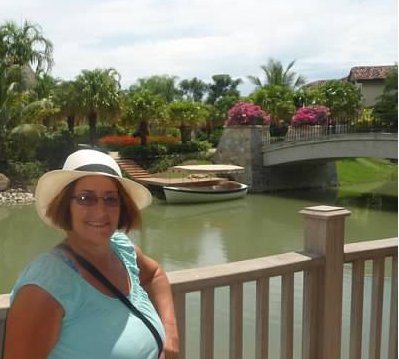 Good news for New Englanders!
Beginning in July, 2013, Copa Airlines will be offering daily flights from Boston to Panama City. This is exciting not only for travelers who want to visit Panama, but also as an alternative to connecting via Miami enroute to destinations in Central and South America.
Contact me at Smiles and Miles Travel if you're interested in planning a trip!
In October, Leon and I enjoyed several days on a land-based fam (familiarization) trip to Panama with a travel agent group. In addition to the expected Canal tour, we were delighted to discover the deeper culture of Panama, and to visit some world-class resorts and beautiful countryside. Like my Panama hat?