Ellen's Travel Dish – a travel advice blog by Ellen Paderson, president of Smiles and Miles Travel!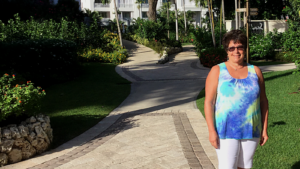 We specialize in family travel, cruise tours, Destination Weddings, and All-inclusive Resorts in the Caribbean. I personally visit virtually all the properties I recommend, and I'm known as a detail-oriented advocate for my clients….see some client testimonials.
I'm also the proprietor of Barmitzvahvacations.com, an innovative concept that locates your son or daughter's coming of age celebration in an historic synagogue in the Caribbean. Wrapped around the ceremony is a memorable family vacation for a small or large group, based in a hotel, holiday villa or cruise ship.
I'm here to share my travel knowledge and experience with you to help make your travel planning successful and fun!
Save