Talking Travel with Baby Boomers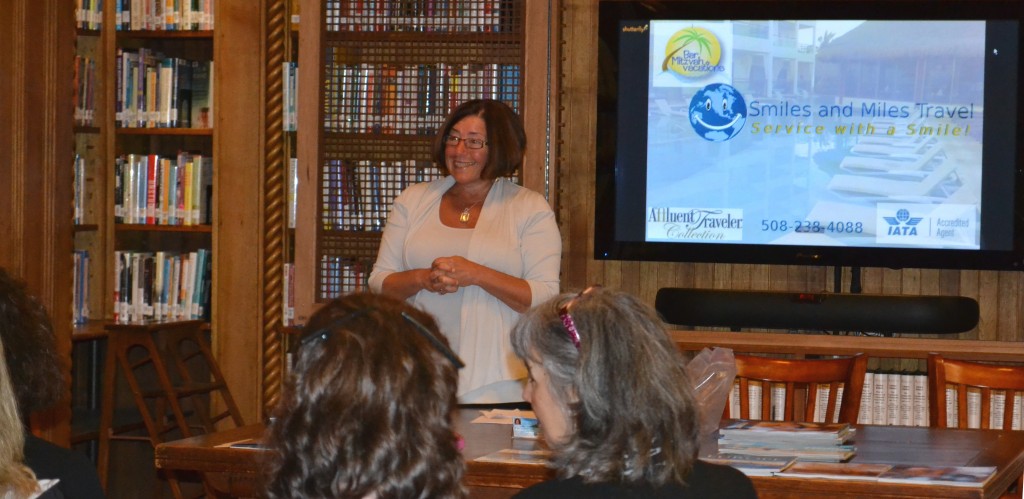 Smiles and Miles Travel's Ellen Paderson enjoys sharing travel stories and advice with both active and armchair travelers. As CEO of one of the country's top virtual travel agencies, Ellen works from home when she's not on the road scouting new destinations and resort properties. So she occasionally likes to mingle with residents of her local community, both to update them on travel trends and to find out what's on their bucket lists.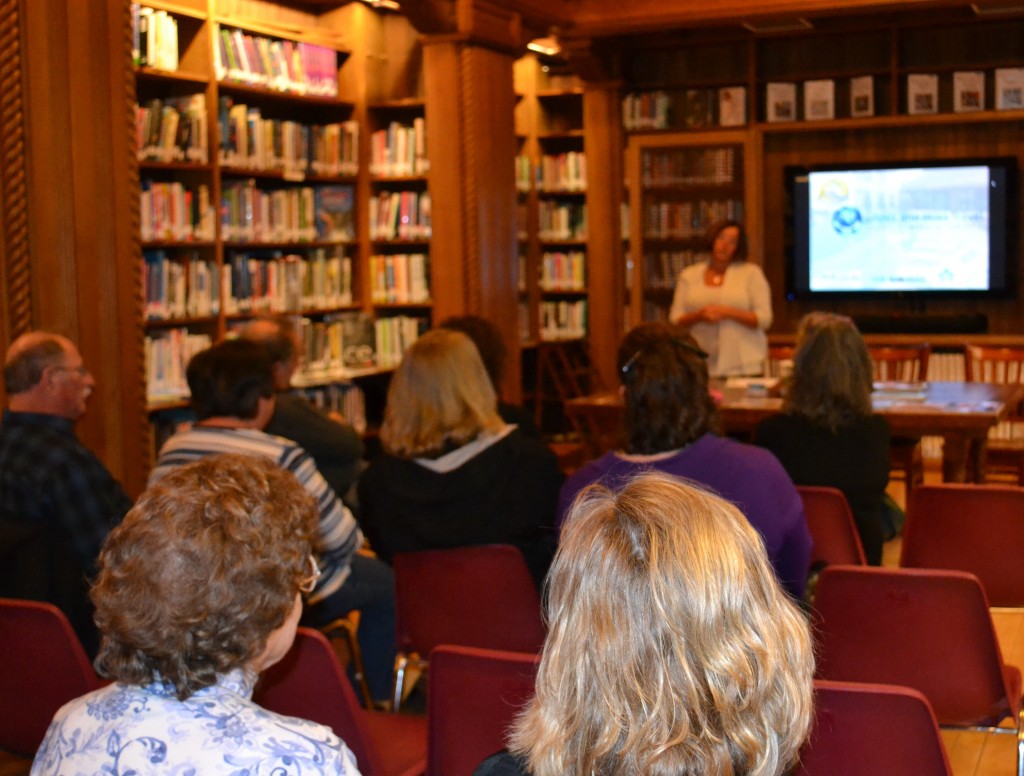 In March, 2013, Ellen was invited to speak at the Ames Free Library in Easton, MA, as part of their lecture series: "Boomers: The Next Chapter".
Ellen introduced herself with a short biography and an outline of the services provided by Smiles and Miles Travel and Bar/Bat Mitzvah Vacations, then briefed the group on topics such as:
The importance of Travel Insurance
Myths about travel to Mexico
How an All-inclusive resort can save you time and money.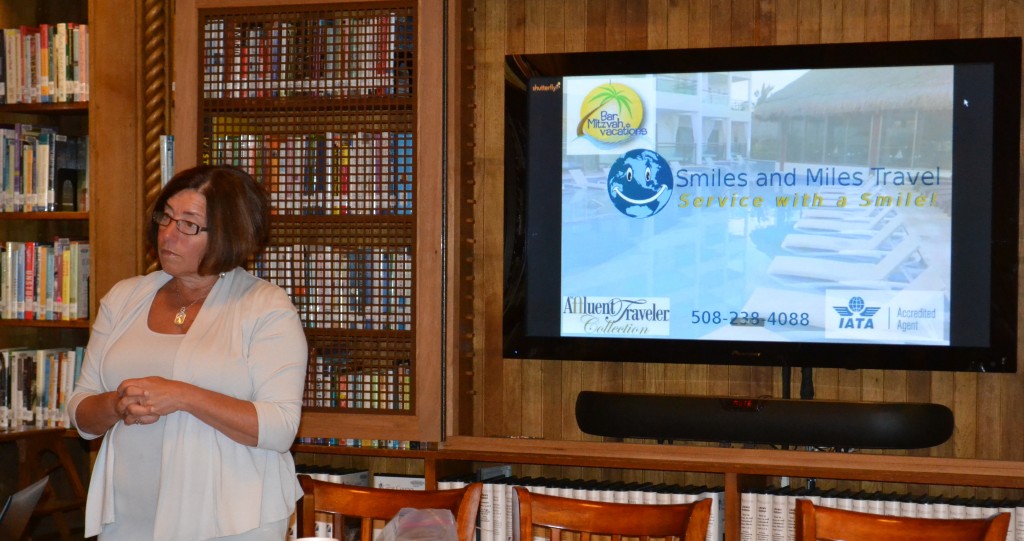 The group had a range of questions and comments to discuss with Ellen. Many were interested in finding the most serene tropical islands, best snorkeling spots and most reliable cruise lines.  Sporting a tan from a recent stay on the idyllic Riviera Maya, Ellen and her photos were all these winter-weary boomers needed to start planning next winter's escape!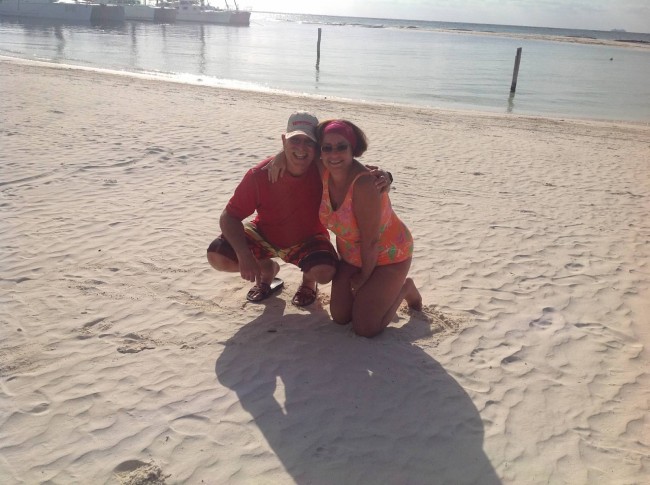 Contact Ellen to help choose the Vacation,  Wedding or Bar/Bat Mitzvah Destination that's best for you!