Celebration Travel
Smiles and Miles Travel is a full-service travel agency. They have worked virtually (online and via phone) for over 20 years, serving a loyal and growing clientele, from first-time travelers on a budget to bridal couples hosting a lavish Destination Wedding for 150 at a luxury tropical resort.
Smiles and Miles Travel can assist clients with every travel need, from corporate travel planning to securing a three-week villa stay in Italy. They are most well-known for 'Celebration Travel' such as Destination Weddings, Honeymoons, and Bar and Bat Mitzvah Vacations, an innovative concept pioneered by CEO Ellen Paderson.
Whether you're a well-traveled retiree or a travel rookie, Ellen and her staff have the depth of knowledge to plan the ideal travel experience with you.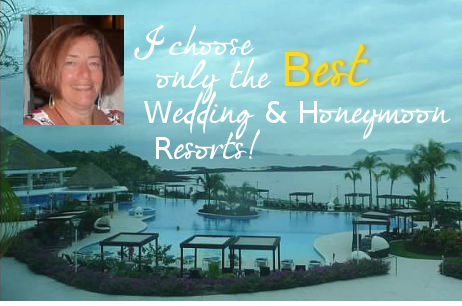 "We serve a lot of repeat travelers and get many referrals from satisfied clients and people who've attended our Destination Weddings as guests. Because I don't rely on walk-in clients as storefront agencies do, I have more time to concentrate on finding the best travel value for my clients, which they appreciate.

Also since my 'office' consists of a battery of technology tools and my iPhone, I can 'mind the store' while touring the newest beach resort in Cancun. What's not to like about this job? "
Ellen Paderson, CEO
Leverage the experience of Ellen and her colleagues to help make your Celebration travel extra special!
Contact Smiles and Miles Travel for a complimentary 15-minute consultation about your travel plans.