Meet our Team!
 Staff
Maria is the Office Magician and Juggler at Smiles and Miles Travel.
Plucked from a treadmill at Ellen's gym several years ago when business started booming, Maria has been the invaluable 'go-to woman' of the Agency ever since. She not only knows the location of every client file — she knows where each client is going, where else they've been, the names of their kids and dogs, and their favorite tee (or tea) times.
Maria is the travel-savvy organizer who maintains Smiles and Miles Travel's lightening-fast pace, keeping clients informed and their travel plans safe, even when Ellen is off inspecting new resorts on the Riviera Maya.
Email Maria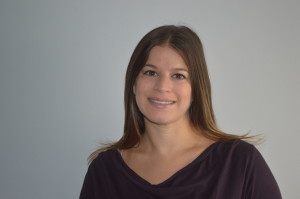 With a background in the financial industry, Kim Paderson brings her skill with numbers to bear as Chief Database Manager and Marketing Maven at Smiles and Miles Travel. Kim especially enjoys working with Destination Wedding and Bar/Bat Mitzvah groups, and loves accompanying Mom Ellen on inspection tours at luxury resorts!
Email Kim
Partners
Public Relations:
Stan Hurwitz Communications handles PR functions for Smiles and Miles Travel, including press releases, feature articles in the consumer and trade press, and media requests for interviews with Ellen Paderson.
Contact Stan Hurwitz for more information about Smiles and Miles Travel or Bar/Bat Mitzvah Vacations, or to request an interview with Ellen.
Online Business Presence & Web Design:
Kathleen Lyons of FastNet Media initially developed and continues to maintain our websites and blogs, as well as our Social Media presence on the major platforms. These include:
Contact FastNet Media Webmasters with questions about our websites, blogs or online marketing activities.
Travel Suppliers
Smiles and Miles Travel is proud to be associated with the most trusted suppliers, resorts, tour operators and international tour guides in the travel industry.